Praca: Client Delivery Manager
Ogłoszenie numer: 5645202, from 2021-10-12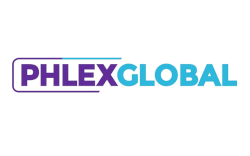 Phlexglobal is the leading technology and services organisation for clinical and regulatory matters with a focus on helping clients to master their digital agenda via proven AI solutions. Phlexglobal combines software and leading expert services to offer a unique solutions portfolio with easy to achieve automation via data generation that lifts organisations to a new level of effectiveness.

The role requires a multi-disciplinary approach to problem solving across process, people, data and technology. The CDM will be expected to interact and build relationships mostly with internal subject matter experts, business process owners, throughout Phlexglobal to make things happen.
Client Delivery Manager
Location: podkarpackie
Job description
Accountable for ensuring we are confident and can deliver the solution (implementations, upgrades and change controls) offered to scope, time, cost and quality, proactively escalating any risks and issues and working with the internal team to mitigate. 
Accountable for creation and maintenance of technical project start up documents with contributions made from across the functional Phlexglobal teams e.g. User Requirement Specification.
Accountable for the execution and monitoring of the delivery project plan ensuring tasks, timelines, resources and dependencies are clearly defined and known across the client and Phlexglobal project team. Will work with the Customer Success Manager on messaging project plan to client.
Accountable for managing any risks and issues, taking ownership of minimising risk and closing out issues promptly and satisfactory relating to delivery projects.
Accountable for effective system configuration to meet the client needs as per client approved documentation.
Accountable for client 'hypercare' post implementation, upgrades and change controls, ensuring any issues are resolved satisfactorily prior to project being closed out and fully handed to Customer Success Manager.
Contributor to effective system validation ensuring configuration and system performance is as expected, never knowingly passing a defect to minimise impact to client once live.
Contributor to system based continuous process improvement focusing on improvements to user experience or process improvement such as Gold Data.
Contributor to client and project start up documents as per Phlexglobal SOPs whilst ensuring one's own compliance.
Requirements
Have the ability to understand and translate business needs into functional requirements and to adhere to and champion processes.
Are a flexible, multi-tasker who enjoys a fast paced and challenging work environment.
Previous project management experience within a technology enabled setting is a nice to have.
We offer
Possibility of remote work
Flexible working arrangements
International environment
Great Benefits (MyBenefit, private healthcare, life assurance)
We are looking for candidates across Poland, UK and US. This job can be done remotely however we would like to meet in the office every couple of weeks.
Please add the following clause: I agree to the processing of my personal data for the needs necessary in the recruitment process.
APLIKUJ TERAZ